Monk of YHVH ~ Disciple of Messiah Yeshua
---
---
The World Of Messianic Discipleship!
Hurting emotionally from a series of relational losses, I literally pounded the ground, in the literal wilderness, while fervently praying that my eyes be opened to the sum truth from/of my Maker; and truth above all else, and at any personal expense on my part: And it cost me dearly! But that failure turned out to be a great success, but of another more enduring kind. Now I understand:
Had it been up to me alone, it never would have happened: I nearly worshiped my wife, and would have continued giving her all I had and all I was (Exo 20:4-6). But I was to her, just a steppingstone unto the (perpetually sought after) upgrade. But as a major part of that fervent prayer in the wilderness, I challenged my Maker to break me; to use and mold me as needed, no matter the cost to me: Oh the costs! (Luke 14:25-30, 31-35).
Being distracted so many times, by getting sucked into the endless debates, by the birth of the 21st century, I needed to focus my time on writing the flood of word-pictures being exposed to me, while long-soaking in prayer and fasting and meditation, via the Indwelling Holy Spirit.
YHVH Approved Versus Human Approved!
Messianic disciples will deliberately select words, as identifiers, which link us personally, directly, daily, and intimately with our One Master -- our only King-President; Lord; Guide; Spouse; Bishop; Coach; Hero; Priest; Governor; Teacher; Rabbi; Boss; Shepherd; Pastor; Leader; Voice; Paradigm; Archetype; Friend -- Messiah Yeshua!
To Test The Heart Just Nudge The Ego!*
Perhaps they are churched, and thus displaying their religiosity in public, gains egocentric rewards (backslapping) during church services (Matt 6:5-8, 9-15; 23:1-4, 5-8). For the Messianic disciples everywhere and in every generation; we are the (fans) fanatics of only one Person: Messiah Yeshua!
But this is why the Elect of YHVH are, at all times, unequally yoked with the masses that surround us (2Co 6:14-16, 17-18); even the religious churched. The worldly churched, not being One with YHVH, suffer from almost all the same things that the atheistic world suffers from; they are the anti-Messianic religious. In that state they seek a higher power to fix the woes that result from their anti-Messianic lifestyle choices.
But the (infinitesimal & inconspicuous) Elect of YHVH get all basic needs from the soil, the land, the rivers and lakes; directly from Earth as much as that is possible, here in these unique end-times. Thus, with free time, us Messianic disciples can better study to show ourselves approved unto our only King, Boss, and Leader; our actual Lord (2Ti 2:14-16).
The Atheistic Become What They Watch & Read!
Our Heavenly Father (YHVH) is recording everything, even our thoughts and intentions, but without any interference. Using the bowling ball--bowler analogy: YHVH released the ball of life, long-long ago; as the ball rolls down the lane (spacetime), YHVH does not interfere with its course, yet like the bowler, knows its course and when-where-how it ends: Predestination & foreknowledge!
Hebraic Homeland: Aliens From The Commonwealth Of Israel!
21st Century Pharisees: Political; Self-Righteous; Bible Centric!
All religion-business personnel (organized church-service businesses) try to fill their salary feeder troughs, with the monetary windfalls generated by the "gifts" of other "blessed" people, which they monetize for personal use, but, under the disguise (and guile) of "ministry" or "serving god."
It is a supernatural level of blindness, which is unbelievable, even under the most extreme of conditions, until you realize that this blindness is not from a lack of Spiritual sight or enlightenment or understanding; or even a lack of simple street-smarts; it is all of those things for sure. But this is a supernatural blinding, which scripture describes as a searing with a hot iron, or a branding iron upon the human consciousness, and intellect. Even people with a PhD or M.Div are just as blinded, because the academic regurgitation of data cannot and does not transform a Spiritual Soul.
There and then he was exposed and convicted, and thereby sentenced to an assured eternal doom. Consequently, Satan goes after the claimants of Christendom, because they do not have the overwhelming power of Ruach HaKodesh; the Indwelling Holy Spirit, abiding within them. They act as if they represent Messiah Yeshua, but in truth, they do not even know Him (Matt 24:3-5).
Satan has his trillion-demon hoards, enter into these people, individually, and then collectively they gather within their earthly temples, and bask in egocentric and emotional masturbation, all in the name of Jesus! Satan smiles, as they exhibit their anti-Messianic daily lifestyles unto the world, thus marring the character and nature of The Messiah, because therein, the stench of their self-righteous hypocrisy, drives people away from it all (tossing out the proverbial baby with the bathwater): Success!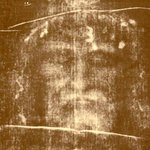 Monk of YHVH!
I write by inspiration from the Indwelling Holy Spirit, and thus am compelled to write, regardless, and only for those who are compelled to be here; for anyone on Earth who cares to read it. I have nothing to sell; what is left of my ego, is not impacted in any way, by what you do with (or think about) these texts. I acknowledge your superpower of volition to just reject all this and turn elsewhere.
Those that YHVH calls will seek after and recognize YHVH truth; however, the bulk of the species will squander their life trying to justify, rationalized or validate, the life they have already decided they are going to live. If religion becomes any part of it, the gods of that religion-brand, are expected to bless and protect them in the self-justification process (Luke 16:13-15).
All those today who are conquered by the Indwelling Holy Spirit are blessed or bettered by the words of this living disciple of Messiah Yeshua. We, the (infinitesimal & inconspicuous) Elect of YHVH, are supernaturally attracted to one another, via the simple lifestyle we share and live, but also, by keywords that we seek and find, employing more modern tools of communication (namely, computers, for those who use them).
In fact, it is the mission of all Messianic disciples to teach by lifestyle example, by direct Love service, and by wisdom-sharing, simple living models, as well as planetary stewardship. Evangelism is not about marketing Jesus; it is about living as Messiah; to be Messianic, like a light on a house (Matt 5:14-16) that burns bright to guide the lost unto the Cross.
We as living Messianic disciples, cannot compel someone (anyone) to be a disciple of Messiah Yeshua through any recruitment paradigm; not by evangelism or proselytization or assimilation, and certainly not by the use of money, or church-businesses, nor any religion productions.
YHVH cannot (and thankfully will not) bodily resurrect anyone who demonstrates lifestyles of indifference unto the YHVH created natural world; this is exactly what this life-test is all about. There is no actual magical kingdom paved in gold; that is Disney World! Look up at night! There, now you see it; multiple trillions planets orbiting stars.
Elohim our precious Adonai, has big-big plans, and is building a family of laborers to participate in it all. The laborers are few indeed (especially when considering the vastness of space), but the sedentary money-dependents are like a weedy overgrowth or infestation (Matt 13:24-27, 28-30).
The Money Serpent! (Luke 11:11)
Consequently, I cannot (and will not) curse you any further, by giving you mammon; if I give you monies you will remain a dependent of it; I would be enabling and collaborating with an addict to the monetary system of Satan the devil; you will continue to be lead by Satan, via temptation (1Ti 6:6-10) and remain bound to him via the money system, as a dependent of it. Money is a weapon of earthly empowerment; the very opposite of YHVH-Love empowerment. YHVH never provides money to us; YHVH provides us with a way out of such corruption (Matt 7:7-11).
Personally, I would live/die with zero monies if that were possible; but, we are now deep into the end-time epoch (the post-industrial world; the soon apocalyptic world). The lords of land (and of men) have forced YHVH aside, so now they can lord earthly global resources, over others, as if it is theirs; money is now their weapon and Satan their only guide. These are indeed brave people to so "in-your-face" oppose YHVH.
Living By The Word Versus Living For The World!
Christians may use a copy of a bible, but the scriptures belong to us living Messianic disciples; we are the word in the flesh, because when the word became flesh and dwelt among us (John 1:1-5), He then returned back to a Spiritual state of existence, post resurrection, and became the Indwelling Holy Spirit that can now dwell within us, His disciples, as the collective Elect of YHVH.
I am not an American who merely attends a christianized religion-business; I am a disciple of Messiah Yeshua who was randomly born on the North American continent in the 20th century; my allegiance therefore, is only unto my eternal Master, who is the sole Owner of all the earth (and the sum of the cosmos and beyond); the only Land-Lord of humankind in all generations and in all places.
But the demon-influenced, actually believe they own any part of Earth: Obviously, they cannot (and thankfully will not) be resurrected into an eternal body, and placed upon this, or any other planet of YHVH. Adonai Elohim will only resurrect humble servants of The Lord, not landlords or other power mongers; and especially those who exploit god-religion-bible for their own earthly purposes (John 8:44).
In like manner; this websites content (or e-book, or whatever form you are reading this in now), will be a type of culture shock to the masses, including the mere christianized, and especially among the capitalistic-minded, westernized consumerist masses, who happen to attend religious services, but will live/die utterly oblivious to Messiah Yeshua, the Lamb of YHVH. In fact, very few even make it through this one page; this was actually anticipated; the boredom that imitators often experience, cannot change by merely faking christianity.
Open Source Theology! (Matt 10:7-8)
Besides, I have no motive to do so, since I do not self-identify, nor do I make any monies from authorship, nor do I seek for or need the praises or acceptance of anyone. My writing services are not monetized (not by me anyway; others may do so but I am unaware of it). The Indwelling Holy Spirit places much upon my mind-heart-Soul, and I obediently write it down, and then share it; my duty is complete; well done faithful servant. Then it is off to homeless encampments or nursing homes (and so forth), to serve there too.
YHVH Provides Thru Nature: Satan Only Tempts With Money!
The genuine truth-miners out there, will actively and prayerfully seek (just as I always did, and still do), and the Holy Spirit can work wonders with that, without defying human volition. I write what the Indwelling Holy Spirit compels me to write, and my duty (in this particular matter) is thus finished: Well done faithful servant! So, read it or not; believe it or not; my eternality is assured regardless (Rev 21:5-6).
I originally wrote all web pages as individual e-books, and as such, much content is repeated within them. This is because I thought people would only read one book (or here, one page), and so I would get as much (proverbial) seed into that small package as possible. But the publishing process itself was unattractive for me (hence this website and blogs). But I am compelled by the Indwelling Holy Spirit to write: I will; I must!
If someone copies what I write and publishes it for money as their own, so be it; so long as those words are spread and Messiah Yeshua be exposed and/or praised (Phl 1:15-18). This is partly why I remain anonymous; I cannot be the focus here (John 3:30). I seek no earthly rewards (Luke 6:22-26, 30-36); I do not want or need the credit or praise, and being excluded is a prophesied expectation, which I am fine with (Matt 6:1-4).
It is the power of pride that will allow Satan to win numerically, but YHVH runs this Earth-experiment, to extract the (infinitesimal & inconspicuous) Elect of YHVH, from among the overgrowth of weeds: I.e. Lot from among all of Sodom Metro, or Noah and kin from among the sum of the human species within that hemispheric cataclysm (Luke 17:26-29).
I Serve a Glorious Master!
But as my brother Saul suggested (suggested, since he wrote no doctrine, only fellowship letters); if a person is too preoccupied with coitus-procreation, that person should seek a mate and marry. But marrying does not disqualify anyone from being a disciple, unless of course, one marries another that is not a Messianic disciple.
And unfortunately, this happens more often than not: I did it, and that marriage would have continued to be a major distraction, all my life, for I was always overly faithful and devoted to my beloved. I would have never left my wife, to follow who is now my sole (soul) Master; to be a spouse unto YHVH. And Adonai my Elohim, knew that!
The Inferiority Of The Superiority Complex!
Personal names are like grand music to the narcissistic ear: The ego-conquered like to see or hear their name proclaimed publicly. The "Selfie" generation unabashedly thrives (2Ti 3:1-5): But the ego is never fulfilled (Pro 27:20; 30:15-16; Ecc 5:10-11; 1Jo 2:16): Conversely, Living Water is always overflowing (John 4:10-14; 7:37-39); the Bread of Life much more than enough.
The Weekend Christian!
We know it is the end-times by (for one example) how the masses so casually or obliviously accept people who are sick with narcissism and self-aggrandizement; such people need deep long-term counsel in a facility for the mentally impaired, not freedom and power.
I am merely a corporeal container; a conduit of/for the Indwelling Holy Spirit (Rom 8:9-11): I am a mere single little speaker in an otherwise grand and complex sound system, sounding from among every generation, wherein the writer and author, conductor and musician, is YHVH.
As an individual human, I am nothing special (you can just dismiss me): I am not better nor worse than any other person who will ever live. However, I died; the man I was before Messiah conquered my Soul, has died: That old man is no more (Eph 4:20-25; Col 3:5-11). The slow-rotting mortal shell remains the same, but the inner man is anew: Goodbye old me!
That process was both agonizing and stimulating; painful and joyful; destructive and recuperative (still is at times). I will praise YHVH forever, for this honor; to be among the Elect of YHVH is the single highest calling in the universe, and because of that epoch, the self dies; we become no more; life on Earth no longer has anything to do with life on Earth. This is genuinely humbling (as opposed to a humility facade). I would rather be a lowly servant in the Kingdom of Heaven (forever) than to be or do anything else, at anytime, anywhere in the universe.
The (infinitesimal & inconspicuous) Elect of YHVH, are new creations (2Co 5:17; Rom 6:4-9, 10-12; Gal 2:20); we are not merely refurbished; we are not given a quick paint job; that is what religion does and is (Matt 23:25-28). No, we are a brand new construction project, wherein we die to our pride-ego-emotion, which is the first lord of all mortals.
A Servant Is Not Above His Master!
Since all of us, and all of this, are the creations of YHVH, it is of special interest to me as a Disciple of Messiah Yeshua (who was the corporeal manifestation of YHVH): I am blessed to experience a deeply personal, epochal, and eternal relationship with my Heavenly Father, via the Indwelling Holy Spirit (John 14:10-14, 15-20; Acts 17:24-28; Rom 8:8-11, 12-17; 1Co 3:16-17; 2Ti 1:12-14; 1Jo 4:11-16).
As a devout disciple of Messiah Yeshua -- in a deeply profound, personal, daily-dying relationship that far transcends any human-to-human relationship that is void of the Indwelling Holy Spirit -- I do not enable, prescribe to, or participate in, any religion-business on Earth (anywhere and forever): No Saved person does! The duty of all Messianic disciples (of every generation) is only to expose them (Eph 5:6-11; John 3:19-21), and to provide lifestyle evangelism (Matt 5:13-16); a witness that mimics my Master.
Today, monk is a more interesting title, which then ignites conversation; but there is more. Many powerful things came via monastics: However, things are different now; there are far too many people to live in the same way humans once did, and, we are well into the (70 years of the) end-times. Disciples must adapt to the dispensation.
It Is Not Freedom With Money; It Is Freedom From Money!*
The restoration of the church will surely come only from a new type of monasticism which has nothing in common with the old but a complete lack of compromise in a life lived in accordance with the Sermon on the Mount in the discipleship of Christ. I think it is time to gather people together to do this. (Dietrich Bonhoeffer).
The (infinitesimal & inconspicuous) Elect of YHVH; the Heaven-bound; the Messianic disciples; we are to be the model of how YHVH desires all humans to live upon Earth, for it is how we live (via our lifestyle primarily) that shines the true light of contentment, peace, simplicity and purpose. We are the proverbial light on the hill.
Volitional Eunuch: Marriage unto YHVH Alone!
But much like those born deaf or blind, humans are resilient in that we acclimate to the life given us at birth. The only way for a (born) deaf person to feel shame for their deafness, would be by contrasting their deaf state, with the hearing world, via hearing people. If everyone were deaf then that would be the norm; no possible shame, like (for example) having a debilitating regret for the inability to fly without assistance. Messiah Yeshua spoke of various manifestations of a eunuch:
Singleness was one of the costs of Discipleship; to be metaphorically (and for a few, literally) castrated for Messiah Yeshua, who remained single Himself, and called other single men, or for other traveling disciples, to remain so, but only among those that were able (1Co 7:8-9). Unlike the protestant-tainted assessments on the subject of marriage as preferred in ministry, most of the Disciples (Apostles; Saints) were single; unmarried or widowed.
The Evangelistic Christianists Role In Satans End-Time Paradigm!
Nevertheless, I am certain that all those metaphorical seeds planted back then (for me), was indeed, worth the soil they inhabit. And like the other things that we surrender, in order to live Holy and purposed lives as Saints, once we surrender them, we realize that we were not giving up or losing, we were gaining; like kicking any bad habit, we gain a renewed freedom from what we left behind (Mark 10:28-30).
Monk life is also that of service; monks and disciples (in urban settings) volunteer at homeless shelters, hospitals, schools, disaster relief, (and rural monks at) farms, barn-raising, re-forestry and ecoforestry: whatever we can do, and for anyone who will let us, as the Holy Spirit inspires and moves us (and them).
But likewise, we avoid what our Master avoided: social restitution or unrest; and indeed, anything political. We know that those who seek political power are the devout workmen of Satan, and will be used, in concert with the masses of blinded followers, to bring about all end-time prophecies.
The Holy Spirit in the world (John 16:7-11) allows whatever suffering is necessary to draw people unto YHVH, and thus we cannot interfere with that process. And while the worldly, religious or not, like to be heroes and rescuers and saviors, the truth is, YHVH will allow much suffering so that people are destroyed of all pride, and surrender unconditionally unto the supreme and eternal Lordship of Messiah Yeshua, and die to this life: Indeed that defines the purpose of this life.
Few religious people will want to serve all the time; they prefer to use their time for worldly consumption; however, this is because they are still trapped by/in the serving of the self (even in so called ministry, where service burn-out is actually a thing). Once you die to self -- a prerequisite to being born again -- serving YHVH is all you will want to do, and anything else will haunt you until you surrender and die-to-this-life.
We, the (infinitesimal & inconspicuous) Elect of YHVH, joyfully stay tuned-in, and then follow our Master, for we know His voice and follow Him only. Like a boy unto his parents, we just want to please our Heavenly Father; to be found worthy of the Kingdom of YHVH, which begins within us, and will continue once we are (corporeally; bodily) resurrected onto another planetary experience or experiment, whatever that may be. We have the very simple duty of obeying our Master and Lord (Matt 10:34-39; Luke 9:58-62; 17:20-21).
Alone But Never Alone: Solitary Man!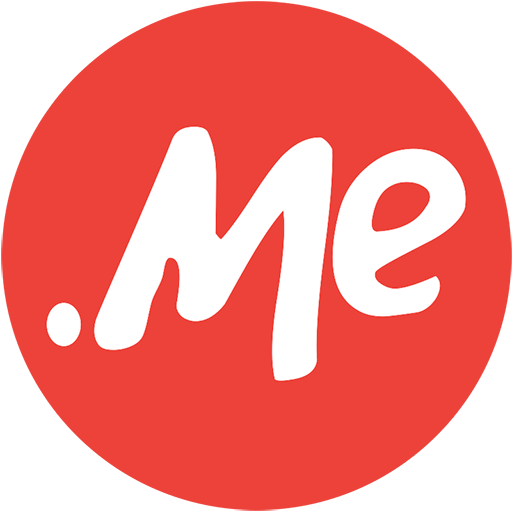 I can surely enjoy physical human connection, but I do not need those connections: While I prefer to be among the (infinitesimal & inconspicuous) Elect of YHVH, other people around me is not necessary for my mental or emotional health, for YHVH is in control of that part of me. What I want, versus what I need, is thus different. I am the same whether I am with others or alone, because YHVH is always with me, via the auspices of the Indwelling Holy Spirit, and that is what defines my attitude and promotes joy.
Living in the West, it made sense to follow the acceptable directives for past monks in this time/place/culture, since I do not live in a strictly free nation. In North America (where westernization metastasized from Europe), land is not open or free, but is owned by other humans; even State or National land is also not free to use. This fraud is bizarre because it is Americans that praise freedom, but who themselves, are the supreme violators of freedom, via ownership and landlordism.
The Aryan Adulteration Of A Homeless Brown Jewish Carpenter!
Wiping them out in a flood did not work; incinerating a bunch of them, or destroying Sodom Metro as a warning to others, also did not work. YHVH had to work from the inside out, not the outside in, so not to violate our (YHVH likeness) superpower of volition. Hence, the Indwelling Holy Spirit.
But this was the pattern (and the pathology) of the anti-Messianic religious militants that circumnavigated Earth, killing, stealing, and destroying (John 10:10) for Satan; for gold-mammon-cash, queen-king-lord, priest-pastor-pope, and all this no less, in Jesus' name; sinister indeed! It is blaspheme unto the Holy Spirit (Matt 12:30-33) and anathema.
Self-Justification Obscures The Voice of Truth!*
Indeed, the love of money is the root of all evil (and of all kinds), because power and money are synonymous. And money itself alleviates any true dependency upon YHVH to provide from the natural world; the only resource YHVH uses. Only Satan uses monetary temptations or any other facet of the corrupt economic systems he created (Matt 17:24-27).
Monk In The Metro!
Monkness is analogous to baptism itself; metaphorically speaking, we are held under the water as a symbol of our death-to-this-life; a humble and unconditional surrender; we return out of the water as a sign of our rebirth: to be born again. We are immersed so that we are fully soaked by the water and thus symbolically washed; symbolically conquered; overwhelmed; submerged; drowned; soaked; saturated; surrounded on all sides by the Indwelling Holy Spirit.
From there, this new life is not religious at all; it is purely and only Spiritual; personal; radical; epochal; a lifestyle about-face. Religions exist only to masturbate the ego-pride-emotions of the eternally doomed, not to castrate or circumcise them Spiritually (Col 2:6-8, 9-12, 13-14).
Monks often take vows to some religious sect (e.g. catholics), but the individual monk or disciple, has a self-regulated commitment to keeping oneself unspotted from the world (Rom 12:1-2; James 1:27; 1Jo 2:15-17). Thus, the monk who passes through, or lives in the urban setting, typically lives (either) in the least expensive rental place, or uses homeless shelters when not camping in more rural settings; and he almost always walks or bikes (or buses or trains, here in modern times).
And true worship has nothing whatsoever to do with anything going on inside of any religion-business, to ever exist on Earth forever. We, like our Master, likewise keep ourselves mostly in the midst of the poor; the disenfranchised; the humbled; the broken; the rejected; the ugly; the failures; the unwanted; the outcasts; the losers in this life.
Conversely, the anti-Messianic religious prefer to stay away from their society's versions of a loser. They prefer flaunting worldliness; an open act of Satan-centric pride; it is to display one's hunger for the validation and approval of the atheistic masses, ever oblivious to what YHVH thinks of them. But the (infinitesimal & inconspicuous) Elect of YHVH, are not concerned about ones possessions or social status.
The ancient rulers (or the rich in general) could afford the wealth-package; superior clothing, housing, grooming, (etc.); they were their look-at-me-bling or social posturing; their badges of earthly success. But the empty Soul exposes itself (to the Spiritually sighted) by seeking outwardness (Matt 6:28-29).
What the Holy Spirit inspired or enlightened in Augustine or Luther (or any of the authors of canonized work), is the same for us today; time has changed for us mortals, but the wisdom YHVH wants us to possess, has and will never change. Thus, continuity throughout time is one of the many fascinating dynamics of YHVH, via the Indwelling Holy Spirit.
Temptation Cathedrals!
Like capitalism and consumerism (itself), shopping centers are the natural outcome of the (70 years of the) end-times; they mark an important period in the end-time epoch, which we are now deep within or into. As was predicted, self superiority, narcissism and egocentrism are among the many manifestations of anti-humility (2Ti 3:1-5). Whatever is claimed; whatever a person is associated with, must be superior, just because it is them. Satan is pride indeed!
For example, my language is superior to all others, hence, the KJV only cults; my country is better, hence, patriotism and nationalism; my skin color is superior, hence, racial bigotry; my consumer-based product brand is superior to your selections. Literally anything that can possibly be linked to an individual applies. If I selected it, it is superior because it is me selecting it. If I am it, then it is superior for that reason alone. Oh the extreme Spiritual depravity exhibited in egocentrism and narcissism.
Predestination: You Can; You Should; But You Won't!*
How they live now, in this life-test, is how/who they will be eternally (Matt 7:13-18, 19-23); hence, they will never again be given a physical body (resurrected bodily) upon another planet; they cannot, should not, and will not be resurrected corporeally. They drain Earth, from birth to death, never adding (or even preserving) anything good, and even after death they leave a legacy (pollution and trash) that keeps on draining or damaging or harming. The end-times will be the inevitable fruit of all of this.
All Messianic disciples, care deeply for all planetary creations (this is our Masters world); indeed, we of modernity, can only dream of experiencing a virgin planet in the corporeal; to walk upon a non-humanized, earth-like planet, just the way YHVH created it from its genesis: A true and everlasting garden of Eden, freed from those (i.e. Satan and his human drones) who demonstrate their indifference to this planet we call Earth, created by YHVH.
Prostituting scripture (namely, Genesis, but all of it) to justify this rage, is pure evil. Simply put, the (infinitesimal & inconspicuous) Elect of YHVH, prefer the Elohim created natural world, but the anti-Messianic and the atheistic prefer the human-made world. The tree is known by the fruit it bears, openly!
The Itinerant Monk!
The idea that separation permits contemplation is a solid concept; however, what we learn, must eventually be applied. It is analogous to the career student paradigm; that a person attends school full-time from childhood and through our seventies, but never stops to apply those lessons to life. Learning is indeed, a lifelong endeavor, but for the (infinitesimal & inconspicuous) Elect of YHVH, we are expected to serve our Master with natural gifts and what we have learned (1Co 3:1-3; 1Pe 2:1-5; Heb 5:9-14).
Conversely, the atheistic and the anti-Messianic religious, believe that they are, where they are in this life, because of the efforts and wise choices they make. They believe that they deserve more than others because they went to college, or because they are good looking, or employed, or smart capitalists, or born into a certain economic class of people, or race, or nation, and so on.
They do not (indeed cannot) see that all blessings come from above (Matt 5:43-48); that they could have easily been born into abject poverty, or with a life-ending disease before they hit the age of 17, or a thousand other real-life possibilities. Instead, they boast in (and with) their earthly fortunes (Rev 3:17-19; Job 1:21; James 4:12-17), and actually praise god when things are good in their own eyes. But these are the end-times, so this is to be expected (2Ti 3:1-5).
The Indwelling Holy Spirit brings light to an otherwise darkened conscious; that Spirit not only illuminates scripture to us (which is vital), but all of life, even far beyond scripture; the universe is the creation of YHVH. Ruach HaKodesh acts as a mirror unto the self; it forces us to see deep into the sum of the self. Soon we become a different species (Gen 2:7; 1Co 15:39-44, 45-50); we remain human on the outside, but inwardly we disciples live by an entirely different mentality; an entirely different entity; we live a radically different existence on Earth, which then continues into the Resurrection.
Cowardice Manifests In Machismo!*
---
---